Thank you for Sponsoring!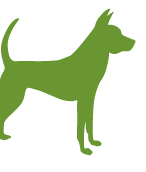 The Story of Baby
Hello there, you can call me Baby. I am actually in my elderly years. At 15 years old I am mellow and enjoy quiet time on a comfy bed. I once belonged to someone who just let me wander the streets of the town and she rarely got me medical care if I needed it. When I became blind, she put me on the roof of her restaurant. There was minimum shelter up there and in the summer it was sweltering hot. I had no shade and when the rain came down I had difficulty escaping it. One of the neighbors saw the conditions I was living in and couldn't bare it. She contacted Mary's Doggies and asked for their help.

One of their volunteers said she would foster me. Unfortunately, due to the fact that I was left without medical attention for so long, I had heartworm and also an over active thyroid problem. Mary's Doggies and the kind neighbor got me the medical attention I needed and I was finally given a nice home to live in. After getting the medical attention I needed, I gained weight and my fur started to grow. I am so grateful to everyone who cares about me and I'm so happy I get to spend my twilight years surrounded by love.

From the Foster Family:
Baby is a brave girl. She was once neglected but never turned her back on humans. She is doing much better now with the medical care she needs. Her thyroid problem in under control with new medication. Her coat is growing thicker. She wags her tail whenever we call her name. She is the best dog ever and even though she is completely blind, she knows her way out to the back garden where she can go to the bathroom. She also knows when it's dinner time and gets very excited. She is such a sweet lady and we want to make sure her twilight years are as happy as they can be.


大家好,我的名字叫做Baby。我是一隻15歲的老狗,個性沈穩,喜歡在床上享受安靜悠閒的時光。我之前的主人放我在街上走動,很少帶我到獸醫看病。我雙眼失明的時候,她就把我放在她開的餐廳頂樓。頂樓上不僅空間狹小,也沒有遮蔽物。頂樓冬冷夏熱,我每次遇到風雨就無處可躲。有一個鄰居看到受不了,便主動和Mary's Doggies 尋求幫助。

Mary 的義工自願中途我。我因為多年沒有接受治療,有嚴重的心絲蟲和扁桃腺問題。Mary's Doggies 和這位鄰居帶我去看獸醫,我開始在義工家中途,居住在比較好的環境。經過治療,我不僅體重恢復正常,毛髮也逐漸長齊。我很感謝所有關心我的人,很高興自己能再愛的包圍下度過晚年。
中途之家的話:
Baby 是個勇敢的女孩。她雖然被主人忽略,卻從來沒有討厭人類。經過完整的醫療,Baby恢復地很好。她扁條線的問題目前透過藥物控制,毛髮也越來越豐密。只要我們叫她的名字,她就會搖尾巴。雖然Baby雙眼看不見,卻是全世界最棒的狗。她會自己到院子大小便,也會在心裡計算晚餐時間,在接近晚餐時間時開始興奮。他是個小甜心,我們希望能給她最舒適的晚年。