Thank you for Sponsoring!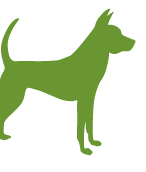 The Story of Baby
Hello there, you can call me Baby. I am actually in my teenage years. At 15 years old I am mellow and enjoy quiet time on a comfy bed. I used to survive out there on my own until this humane took me in. My human friend gave me food and water and some basic medical care. I was living at a roof top terrace with minimal shading and a lot of obstacles. It was quite hard for me because my blindness made it hard to navigate around and my skin condition got worse due to the heat and moisture. One of the neighbour saw my condition and convinced my human friend to surrender me to Mary's Doggies. Since I got to Mary's Doggies, I had a thorough examination and received treatment for my skin, heart-worm and thyroid problem. My foster mom promised me to take good care of me forever. Life is pretty great here. I am gaining weight and my fur is growing back.
From the Foster Family:
Baby is a brave girl. She was once neglected but never turned her back on humans. She is doing much better now with the medical care she needs. Her thyroid problem in under controlled with the new medication. Her coat is growing thicker. She enjoys laying on her bed and watch the puppies play away. She wags her tail when we call her name but immediately stop when she knows we are going to give her a shower (she absolutely dislike shower time). We are thankful to her rescuers as they took care of Baby's medical expenses and continue to help us whenever they can. We understand the chance of Baby getting adopted is slim but we will continue providing all the care and love she deserves.
TW